Tags
#buyethical, Change, eco fashion, eco-friendly, environmentalism, environmentally-friendly, ethical consumerism, ethical fashion, ethically-made, fair trade, organic, social change, Social consumerism, social impact, sustainable, sustainable fashion, sustainably-made
Have you heard of vests with benefits?
Scoot on over to ishi vest, and use the discount code "SHOPANTHROPIC" to snag 10% off any fair trade, organic, and naturally-dyed vest or scarf in their collections this month.
Here is the video they launched with:
Not only are ishi vests "fair-trade, chemical-free, and 100% awesome," but 10% of all profits they make will go toward sustainability efforts in India and the U.S. That's something we can get behind, as a value-driven business that puts people and planet over profits.

Here's an excerpt from their website:
"With an ishi vest, you get to stand out while you stand up for people & the planet."

Check out the new summer vests in colors like "strawberry," "smoked sage," and "indigo denim."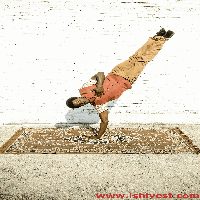 ishi friend and model Jonathan defies gravity daily with his socially conscious dance crew, Stick and Move. Jonathan is wearing a unisex ishi vest in "terra cotta."
Check out ishi vest on Facebook or snag your own scarf or vest in the full summer unisex / men's and women's collections.